Introduction
I'm Just scrolling on the Flipkart website to find a new laptop for a review. Then, suddenly I Found the MSI GF63 Intel i7 9 generation model listed On Flipkart only 66,990 INR. which is an excellent deal than i5 model
I'm shocked generally i7 model listed on amazon and Flipkart above 70,000 INR in the online/offline market, and the GF63 Intel i5 model is selling on Flipkart 63,990. INR…Now i highly recommend it goes with intel i7 model extra 3,000 INR spend will give you intel i7 9th generation laptop.
in this article, we check MSI GF63 gaming laptop intel i5 and i7 model it approximately price 63,000 RS at this price range. this is one of the best gaming laptops. In this article We see this laptop all the pros and cons so, let get the start. now starting with design
Design
Msi Gf63 has a great design it's sleek and it has a thin-bezel display. This laptop has a metallic cover on the lid which is a bit of a fingerprint magnet but I look cool this laptop comes in black colour and it's red backlight keyboard make this laptop more attractive
I like the fact this laptop is lightweight and portable which means you easily carry it anywhere you want. And it's dragon logo at back is glow at night
Ports
For your input, you get 3x 3.1 USB Type-A and 1x 3.1 USB Type-C port, ( 3.1 port help you to transfers your file fast speed ) and you also get Rj45 Ethernet port, HDMI port and dedicated headphone and mic port. So, you never run out of port on this laptop because this laptop has all the port that you want.
Screen
In Msi GF63 you get a thin bezel 15.6-inch Full HD IPS display with a matte finish so, you don't face any clear issues while reading or play games on the laptop, and also display is decent bight which is nice and everything else about on this laptop is solid.
The view angle in this laptop are nice and colour are great with 100% srgv coverage so, this laptop help you read any font easily without more focuses on eyes
Performance
Now, we see Msi Gf63 performance this best budget laptop come with intel i5 ( 63,990 INR ) and i7 ( 66,990 INR ) 9th generation processor, getting 9th generation processor in this shot price range this only happens only on Flipkart. And 8GB Ram and 512SSD these specs are more sufficient to run your laptop like a beast.
Now comes on GPU here in this laptop you get one of the latest NVidia GTX 1650 Max Q GPU. believe me, any other laptops do not provide you GTX 1650 GPU with Intel i7 9th processor in 66,990 INR RS don't miss this deal.
You can play GTA5 AND PUBG both those games in really greate FPS and smooth. In PUBG with the ultra setting, you get 60 to 70 FPS easily all the time is great. And GTA5 which is more high resolution than PUBG you get 50-60 FPS in high setting and 45-50 FPS in very high setting approximately
If you like to play a mobile game here on this laptop you get app player so you run a mobile game on your laptop. So, my conclusion on MSI gf63 for gaming purpose is definitely good as well as every day uses
We check many pros of this laptop let check what cones in this laptop
What issues I'm facing in MSI GF63
In MSI GF63 is see a couple of issues first, the laptop as factory seal at the bottom which means you can't upgrade the ram or anything on your own because that would void the warranty.
The second issue in this laptop is about the speaker here speaker available on the bottom side so, they aren't too loud so, if you want to watch a movie your something on this laptop so, you will connect Bluetooth speaker or use the headphone to listen sound properly and loud.
Keyboard And Trackpad
In Msi GF63 you get a backlit keyboard with a red accent so, you can use it easily at night or when the light turns off. And typing on this laptop gives you relax felling and click sound on it.
The trackpad here is also decent enough it's not much best but, it decent enough it is window precision trackpad so, you get all the handily gesture so, it greate for you.
Battery
In last we have battery life in this laptop you get 51Whr battery and MSI company claims that it lasts 7 hours of battery life but, in actuality, you get 4-5 hours battery life on normal uses like internet surfing.
Conclusion
So, this is all thing that this laptop has and at the sale, you get this laptop 66,990 INR only believe me this is best of the best deal I mean here you get processor of intel i7 9th generation, 8GB Ram and 512 SSD and one of best and latest GPU in this price range. So, that's why this is a great gaming laptop at this price. thank you
Where to Buy i5 and i7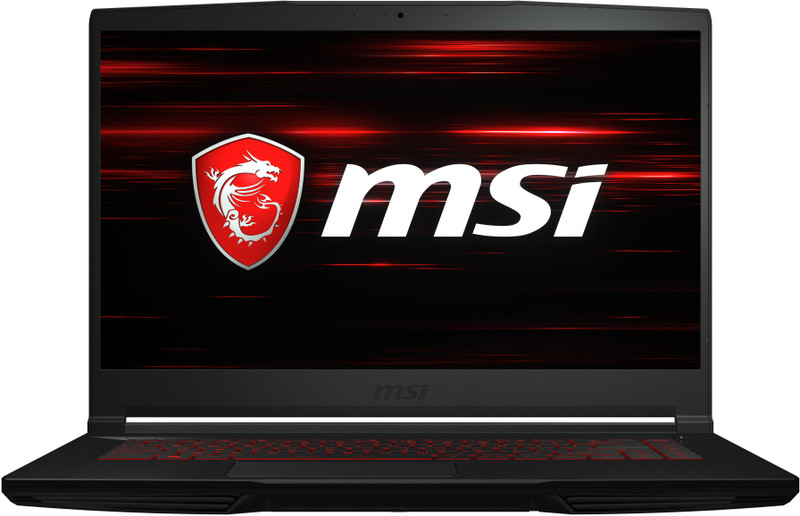 Rs. 60,990
Rs. 83,490
out of stock
Flipkart.com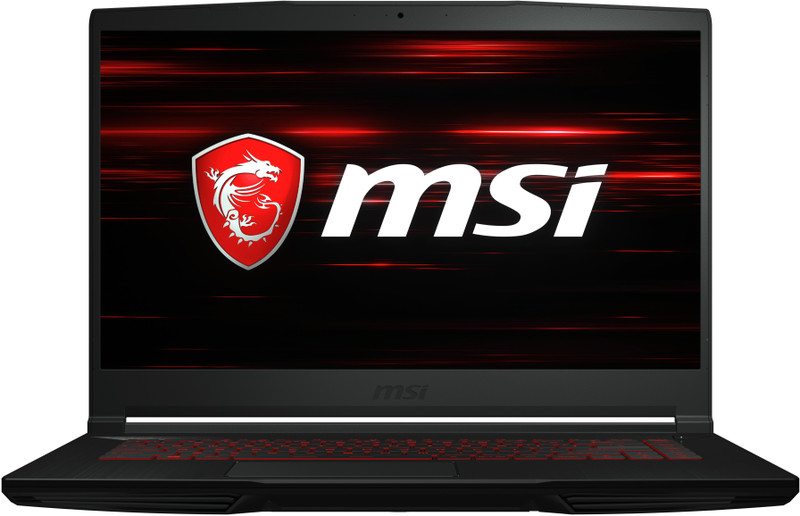 Rs. 69,990
Rs. 93,290
in stock
Flipkart.com