Introduction
So this is MSI Alpha 15 A3DDK laptop review, which is one of the great deals available in India now, and I provided you detailed review so make sure you read the full article. So here we go.
Design
The design of MSI alpha 15 is sleek and functional, which means MSI 15 not has the same black and red vibe looks mostly laptops are launched in 2019. Instead of it offers a matte black aluminum lead with Green Phoenix logo, which seems most amazing than the previous design..The laptop has a regular plastic chassis.
Keyboard
Now moving on the keyboard, it's a full-size SteelSeries keyboard that isn't cramped, and it has Perky RGB lighting support, which looks great and its key travel distance is also pretty good. On the top right side of the keyboard, you get a steel button on top for different lighting modes.
Major Features
MSI Alpha 15 is a pretty power pack laptop with a lot's of features, but there are two major highlights of this laptop are first Amazing Display and its GPU and CPU which is powered by AMD
Display
So, start which an excellent display. The MSI alpha 15 comes with a 15.6-IPS FHD panel with a massive 144Hz refresh rate, which makes your gaming experience too smooth, and this laptop also comes with AMD Freesync support, which dynamically adjusts the refresh rate..
Trust me, the display looks really good, and it's 144Hz refresh rate make this perfect combo. Msi 15 display has quite good brightness. The viewing angle is high on during gameplay and movie. apart from that, it has a top, and side bezels which are quite tiny well the bottom bezel is quite thick it due to Logo of MSI
AMD combo
Now talking about the next big highlight of MSI alpha 15 is that AMD CPU/GPU combo here CPU is based on AMD RYZEN 7 3750-H, and GPU is 7nm 4GB Radeon RX 5500 M, and for your storage, you get 512GB Kingston nvme SSD in and it also has 16GB of Ram.
To clear your doubt that MSI 15 RYZEN 7 is better than the core i5- 9300 processor, and it's 7nm 4GB Radeon RX 5500 M is said to be better than Nvidia 1650 GPU. overall on during gameplay like PUBG on 1080p high graphic setting you get around 71-FPS which is good
Thermal
I also like the thermal performance of the Alpha 15, that dual cooling fans, and a lot of heat pipes, which is excellent to cool the whole laptop and boost your system and keep the temperature under control. Your CPU temperature will never go above 80 on this laptop. Fans are silent.
Now taking about battery, it has 51Wh which packed with a 180W adapter, which usually makes this laptop long lasted for 2-3 hours maximum.
Buy
Alternative MSI alpha 15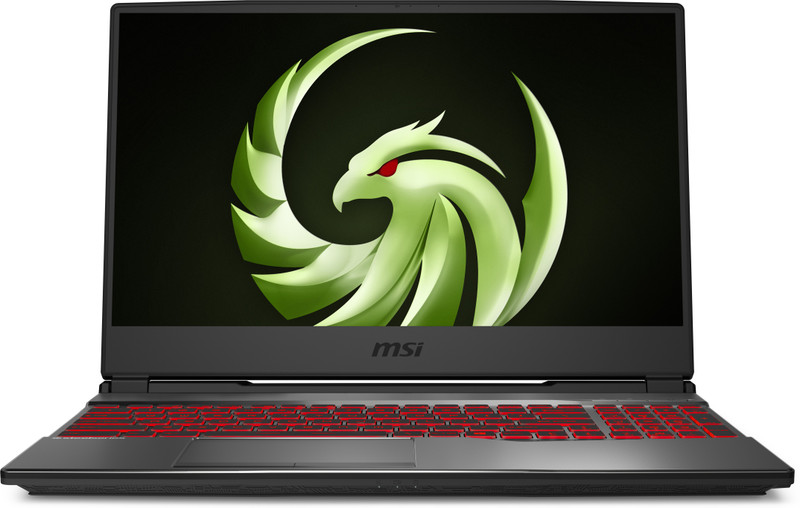 Rs. 69,990
Rs. 83,194
in stock
Flipkart.com
Previous post