Introduction And Design
In Lenovo Legion Y530 design is the biggest change from last year we had a laptop that looked like your typical red and black color gaming laptop. This laptop is completely different from other laptops it completely black and in small in size and even though it made out of plastic.
The laptop doesn't feel cheap. The top of this laptop has this rough texture to it which has spirals that emanate from LEGION Logo
Port
This laptop is much better to compare with dell G7 and Acer predator Helios. This one is the lightest out of the bunch.In this laptop, the port is next big change on this laptop is here you get 3 x USB 3.1 port which is fast file transfer speed and all other rest of port available on the top back of the laptop.
On the top backside between fans, you get a noble lock, power connector, RJ45 full-size HDMI port another 3.0 port a mini display port and a USB Type-c
features
The I like in this laptop is that LENOVO went with this design with very similar Alienware this laptop provides a couple of good features
first and foremost it offers better cooling system it offers some more space in the chassis to allow the fans to intake and out air easily.
The second it offers your all the port's on backside so that means when you plug cables into it on a desk they are easy.
Internal part
Inside the laptop, you get swappable expect for GPU and CPU there are 2.5-inch 1TB HDD and the coolant pipe look quite fix at its position. The battery is in very interesting shape it only 52 w hours. Which mean's this laptop is provided you 4 hours of battery life on internet surfing. Which is much better than that Acer predator which I also review in my previous article Acer battery life is only 3 hours.
This laptop comes with 8GB of Ram which is upgrade up to 16GB and I like the cooling system in this device I like the fact that the fans are on both side and the heat pipes are not being shared by CPU and GPU.
Display
The display is 15.6-inch IPS FULL HD and this one is 60Hz but, there also another model available with 144Hz which little bit brighter and offer little bit more color accuracy
The color accuracy not much great but, what you expect in this price range. Most of the laptop come in this price range have 60Hz display so, this is no big problem. Believe me, this is best for a budget laptop.
For gaming purpose this laptop is fine with contract level to be good it bright enough in indoor. But, if you plane anything for outdoor it's not going to be bright. but, the bezel from a visual standpoint the display looks at the best.
The speakers are on the bottom of the laptop they are not that loud but they do sound fantastic however there is no base like others laptop.
Keyboard
The keyboard is fantastic it gives you feeling similar to Asus fx504ge laptop keyboard. This nice rubber texture to it. Lenovo has u-shape keys there is good travel distance its full size.So, here you will you get numeric keypad and all the keys themself are very well spaced. Unfortunately, you can't change the backlight it comes in white. However it whit color look better than red so good job on that. It may be a chance for RGB light available in a future version
Performance of lenovo legion y530 india
Performance is pretty good this laptop comes with intel core i5 8th generation and has 4GB NVIDIA Geforce GTX 1050 GPU this mean you can play most of the games with normal setting. This laptop is much powerful enough to play you GTA 5 with a good fps rate. and also this laptop has clock speed 2.3 GHz with Turbo Boost Upto 4 GHz.
The heating system in this laptop you are gonna get some thermal throttling this laptop is not much heat when you play the game and you didn't get any frames dropping while you play a game like GTA 5.
The surface temperature is never got hotter than 50 degrees celsius which is lower than another laptop like the Acer predator
The fans noise even when it's under full load it says relatively quite so,
Conclusion
The lenovo legion y530 india is clean, minimalistic it still looks like gaming laptop but, similarly it looks classy enough that you can use it for work or even bring to it in class. For under 60000 it is great multitasking laptop to get you started that I will compare to another laptop
Where To Buy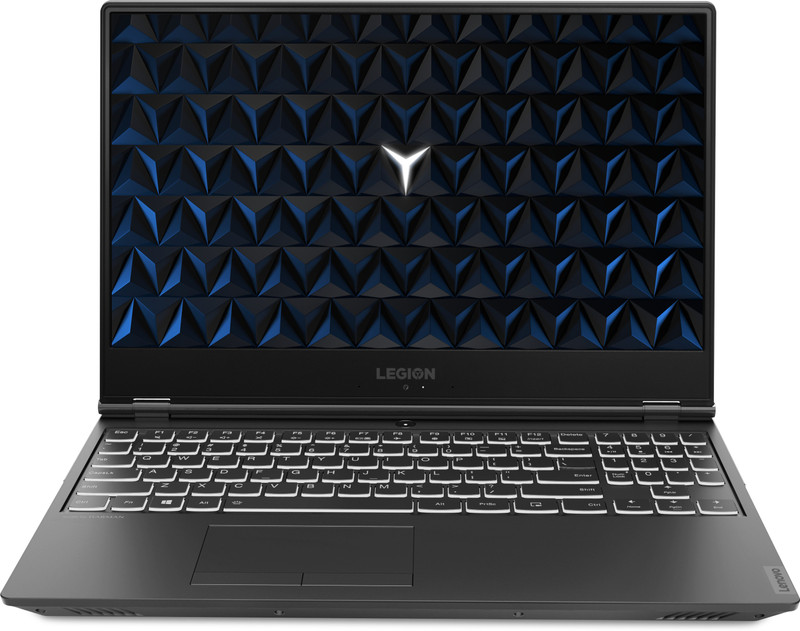 Rs. 52,990
Rs. 82,390
out of stock
Flipkart.com
Alternative Lenovo legion Y530 with SSD And 1050TI
Rs. 81,980
Rs. 95,590
in stock
Paytmmall.com