Benchmark
If you are planning to buy a laptop under 35000, then you are the right place. we choose some laptop which capable of a running game like Assassins_Creed in medium setting… we check here laptop best under 35000 or best laptops india under 30000
Here our minimum benchmark is intel i3 7th generation and in AMD Ryzen 2500U. When you buy the laptop from Flipkart big Diwali sale on 12 October, you get a massive discount on a laptop.so, let start
Acer Aspire 3
Lenovo ideapad s145
Hp 15-ds0006tu
Asus vivobook x505
Acer Aspire 3
After Asus, Acer is my favourite laptop brand company because it also provides you with the best specs at a low price. And Acer Aspire 3 is the best example of this. The low price laptop, with it, offers some more excellent value specs here in this article we check Acer aspire 3 specs, performance, display keyboard and trackpad and much more. so, without future late let's get right into a first component that design and build quality. read carefully because this is best laptops india under 30000
| | |
| --- | --- |
| Processor | AMD Ryzen 5-2500U |
| RAM | 4GB DDR4 |
| Storage | 1TB HDD |
| Graphics | AMD Radeon Vega 8 |
| Ports | 2 x USB 3.0, 1 x USB 2.0 , RJ45, HDMI, 4-in-1 Card Reader |
| Display | 15.6-inch HD LED Backlit TFT Display |
Design
The Acer aspire body is made up of full plastic body but, even then the design quite looks superior and attractive with it matte finish all around, and you also get texture finish pattern all over the laptop. The body is also well constructed due to this it became thin in size and light in weight around 2kg. So, it easy to carry at college or office.
Port
Now for your input, you get 3 USB port 2x 3.0 and 1x 2.0 and also get HDMI port, Ethernet port, SD card slot and microphone combo jack. The only thing that missed is USB type –c port but, as a budget laptop, it's ok.
Keyboard and Trackpad
The keyboard and trackpad quality is also good. Here you get full-size keyboard mean you also get number pad and typing on a keyboard is joy and clicking sound on typing on it. The key travel is also good due to a full-size keyboard, and the only thing I missed the backlight but, as we know it's the budget laptop.
The trackpad is smooth in touch, and its glossy surface, which feels nice and the trackpad is also supported multi-gesture with its high response speed.
Speaker and Display
I speaker are located on the bottom of this laptop that means that not provide good quality sound it muffled so, I highly recommend you use headphone or Bluetooth speaker when you watch a movie on this laptop.
This laptop comes with a 15.6-inch HD LED display. The view angle and colour accuracy on this laptop are not soo good. overall the display quality is decent
Performance and Storage
Now taking about specs, this laptop has some incredible specs at a low price. The Acer aspire 3 Comes with AMD Ryzen 5-2500U processor, with clock speed 2.0 GHz, Turbo boost up to 3.6 Ghz and also has 8GB of Ram which expendable 16GB and 1TB HDD for storage. Here you also get Integrated AMD Vega 8 GPU. With these specs, the laptop is much able to perform extremely good at this price range. AMD even it capable of running your games like Assassins Creed is medium setting and it also much good for you editing purpose
Here you also increase the storage, by adding HDD or SSD depends on you here the main focused on this laptop is AMD CPU and integrated GPU.so, overall you can say it is best to budget gaming laptop under 30000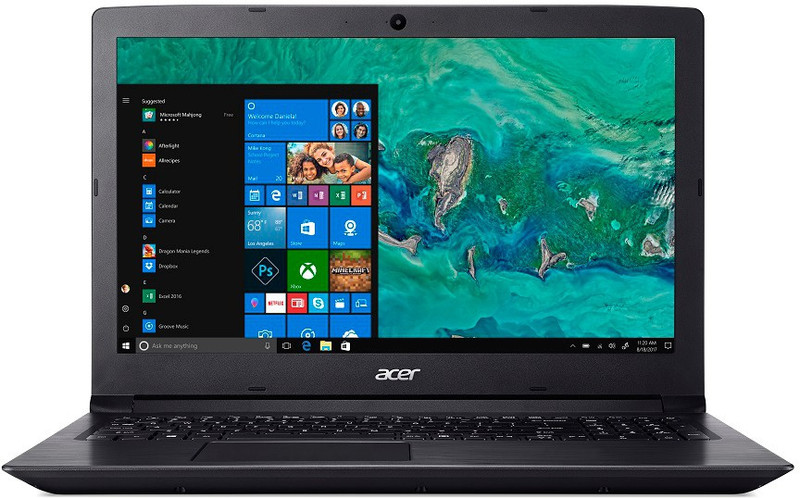 Rs. 28,990
Rs. 43,105
in stock
Lenovo ideapad s145
This laptop is another budget laptop from Lenovo brand, S series laptop which an affordable laptop with amazing specifications. This laptop is also light in weight around 2kg.
| | |
| --- | --- |
| Processor | AMD Ryzen 3 3200U |
| RAM | 4GB DDR4 |
| Storage | 1TB HDD |
| Graphics | 1 GB Vega 3 GPU |
| Ports | 2 x USB 3.0, 1 x USB 2.0,Rj45, HDMI, 4-in-1 Card Reader |
| Display | 15.6 inch HD 1080P |
Design and Build quality
I like this laptop design so much this laptop also made up of plastic, but the metallic finish on top looks fantastic. The quality of the material Asus used feels quite robust, and body also well constructed so, Build quality of this laptop is impressive.
Keyboard and trackpad
The keyboard used here is chicklet style, and key travel is also reasonably good overall keyboard quality is quite robust and reliable there. Here you did not get full-size keyboard mean you do not get Numpad button The trackpad is also smooth, and cursor accuracy movement is entirely accurate with fast response speed.
performance and Storage
Now, comes in the main feature AMD 3200U processor with clock speed 2.6 GHz, boost up to 3.5 Ghz this laptop also has 4GB of DDR4 Ram expandable 16GB and for your storage, you get 1TB HDD – 5400 RPM. The graphic used in this laptop is Integrated 1GB Vega 3. This CPU is not as much power but, it capable of doing your essential work even this laptop is capable of gaming at low setting
So, overall it is also a decent budget laptop, and it is one of favourite laptop according to looking in our list you can also check this out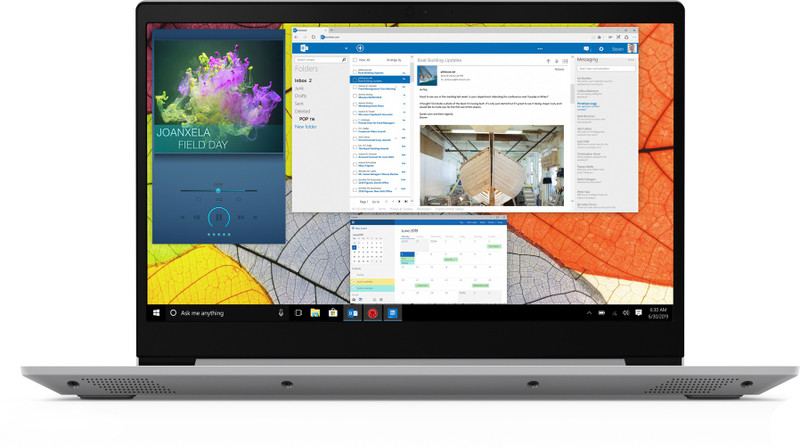 Rs. 29,300
Rs. 39,990
in stock
Hp 15-ds0006tu
This laptop comes in 15.6-inch variant at a weight of 1.77kg kg so, it also to easily to carry. This laptop body is all made up of plastic, and it has a shiny, sparkling black colour on the top side. Here in this laptop, the build quality is also excellent. This laptop also has DVD writer slot
| | |
| --- | --- |
| Processor | Intel Core i3 7th Gen Processor |
| RAM | 4GB DDR4 |
| Storage | 1TB HDD |
| Graphics | Intel Integrated HD 620 |
| Ports | 1 x USB 2.0, 2 x USB 3.1 , 1 x HDMI Port (v1.4b) |
| Display | 15.6 full inch HD 1080P |
Performance and Storage
HP 15 powered by Intel i3 7th generation processor with clock speed 2.3GHz and it also have 4GB of Ram which upgrade up to 16GB and 1 TB HDD which is enough to store your data and now talking about graphic here you get integrated intel HD 620 graphic which is much convincing than AMD integrated graphics so; it means you can also do gaming in this laptop easily. The clock speed of this CPU is 2.3Ghz
Battery
In this laptop you get four-cell Li-ion battery which means the battery is decent not so, much powerful the power adapter you get 65w that average. This laptop supports fast charging technology it mean laptop charges fully in 1 hour 40 minutes approx… So, overall, In this laptop battery is decent but, CPU and GPU is excellent.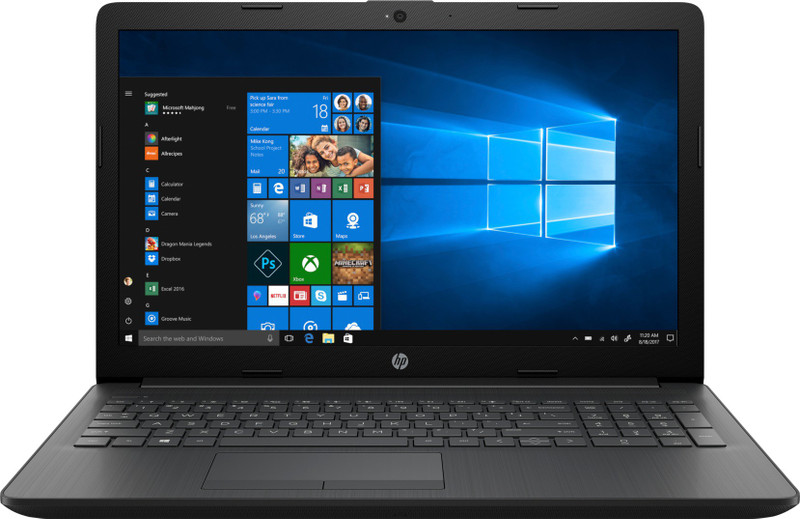 Asus vivobook x505
This laptop available in amazon if you spend 5,000 more than I highly recommend you go with this laptop rather than another one. This laptop in two variant Ryzen 3 and Ryzen 5 here in this article we check Ryzen 5 variant. and this laptop best under 35000
Processor
AMD RYZEN 5 Quad-core
RAM
4GB and 8GB DDR4 both available
Storage
1TB HDD
Graphics
1GB vega 8
Ports
2xUSB 2.0 port , 1 x USB 3.0 , 1 x HDMI Port
with 8GB Varient 1 x Type-C USB 3.0, 1 x USB 3.0 port(s),
2 x USB 2.0 port(s)
Display
15.6 full inch HD 1080P
Design and Build quality
This laptop is made up of mainly plastic, but you get metallic finish in both lid and palm rest area. The overall design of the laptop look good and feel smooth on touch on top. In term of built quality, this laptop pretty reliable and overall build quality is decent comparing other laptops in this price range.
This laptop is ultra-thin and light in weight only 1.6kg so, it easily carries at office or college in your backpack
port
On the right side, you get 2xUSB 2.0 port and combo headphone jack, Sd card reader and on Left side, you get charging port, Ethernet, HDMI port and also you get 1×3.0 port along with the type-c port
Performance and Storage
This laptop powered by AMD RYZEN 5 Quad-core processor with 8 threads and it clock speed 2Ghz and then you get 8GB DDR4 am which is much able to do multitasking and it also expandable up to 16GB. In terms of graphics, the AMD Ryzen 5 is couple with vega 8 which has 1GB dedicated graphics memory, And for your storage, you get 1TB HDD of 5400 rpm
Display
Now talking about the display, this laptop comes with 15.6-inch Full HD display, and you get slim bezel on the side but thicker bezel on top and bottom side of the screen. Talking about colour accuracy performance is pretty good but, view angle is not that good. The screen in bright enough for indoor uses but on outdoor brightness wasn't enough overall display is right according to price segment
Battery
This laptop powered by 3 cell battery which is not removable and charger here you get a 45-watt power adapter
Rs. 30,990
Rs. 39,990
out of stock
Paytmmall.com
Rs. 35,990
Rs. 43,990
out of stock
Paytmmall.com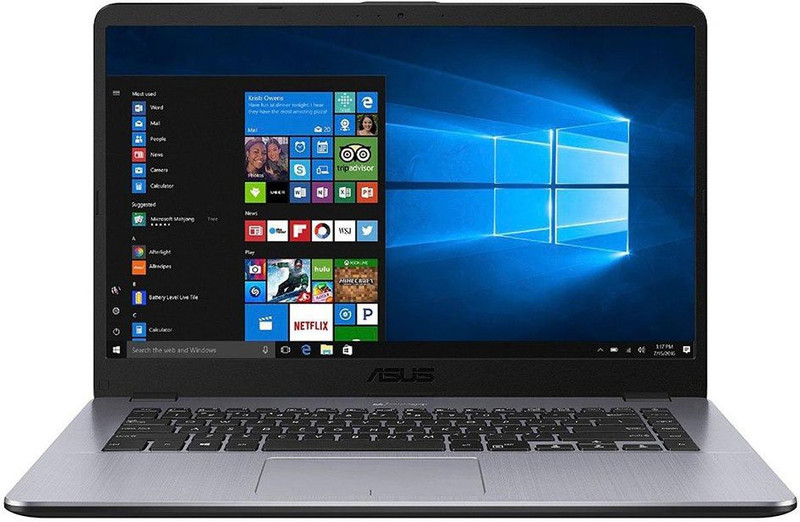 Rs. 28,990
Rs. 39,990
out of stock
Conclusion
Overall, this was the list of laptop best under 35000 Asus x505 is performing pretty well, and the performance is much better than another laptop in this price range. This laptop is not disappointing you. Here you can also play PUBG with emulator game without fell any issue. So, this is the best budget laptop… in my future post I try to find best laptops under 35000 with i5 processor so stay connect with us.. so now i think you know which is best laptops under 35000 or laptop is best under 35000
FAQ
this was the most search google asked questions which I try to answer if you have any enquiry further than this questions comment below
Which generation is best in laptop?
it depends on you if you are engineering student than i5 is best for you because intel i5 8th gen will easy handle you software heavy software like android studio, solid works ( mechanical engineering ), CATIA etc.
.if you buy a laptop for high graphic Full HD gaming than I recommend you go with intel i7 processor. otherwise i5 8th gen enough for you…
Which is the best selling laptop in India?
Apple MacBook Air 13-inch
HP Envy 13-AD174TU
Asus TUF FX504GD-E4363T
Asus Fx 504GE
ACER Predator Helios 300
HP Pavilion x360