Introduction
Now, 2020 start And this is a perfect time for discussing the best laptops 2020. I review lots of laptops in my previous post. And in this article, we have gone talk about 10 Best Laptops 2020 That Will Make Your Life Better from your profession to personal. hopely this article helps you out if you're looking for a laptop for 2020.so, what we are waiting let get started.
---
Budget gaming laptops
Acer nitro 5
We start our list with budget gaming laptops, and my pick is going to Acer nitro 5 a budget gaming laptop. The main reason why I like this laptop is because of expandability factor like you get three drive slot here.
So, whether you add ram, extra storage, you can upgrade according to your requrment. the only problem I found in this laptop it bit hot during the run condition. The battery life is not so, good.
But, don't worry if you are looking for a gaming laptop under 60,000 and this laptop getting into you into gaming at full HD with graphics setting medium to high sometimes than Acer nitro 5 is going to do it. which give you decent performance But, I think it is still expensive according to Ryzen processor,
Asus Tuf FX505DT or FX504GE
So my suggestion In place nitro 5 you better, go with Asus Tuf FX505DT or if you increase your budget more than i highly recommend you to be sure go with Asus Tuf fx504-GE4366T because I used this laptop and 100 percent satisfied with Asus FX504-GE4366T…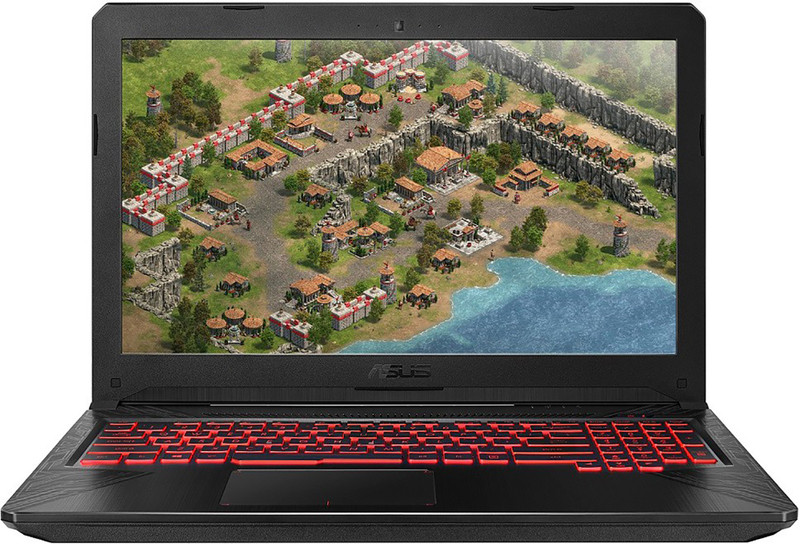 Rs. 66,990
Rs. 82,990
out of stock
Flipkart.com
---
Mid-Range Gaming Laptop
Acer predator Helios 300
Now, we are talking about a mid-range gaming laptop. Than I going to give it to the Acer predator Helios 300 this has been consistently we already reviewed in my previous post…my friend personally used this laptop since last 2 months, and his response was good in this laptop/. This laptop offers much value for the price point this laptop can typically come in under Rs 60.000 and on October Flipkart sale this laptop listed at Rs54,000.
this laptop available in two variant that is i5 and i7 in i5 variant comes with Nvidia GTX 1050TI, and i7 comes with NVIDIA GTX 1060TI GPU which provide you fantastic performance for full HD gaming at high setting… this is the only laptop which gives competition Asus FX504-GE4366T at this price range.
Just like Nitro 5, you have the option to upgrade the ram, and this has significantly better cooling than the nitro 5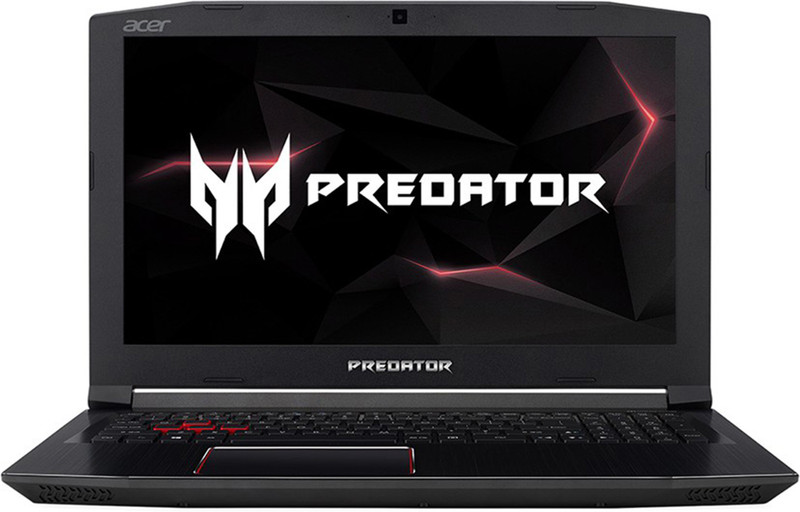 Rs. 58,990
Rs. 99,999
out of stock
Flipkart.com
---
Premium gaming laptops
Asus Zephyrus S
Moving on premium gaming laptops undergoing to start with 15 inches going to be an Asus Zephyrus S. This is a company that nailed CPU Cooling. The premium gaming laptop CPU speeds run pretty high, and they're well cooled, and you pair that Full-sized RTX 2070 then you have a very powerful gaming laptop. And they did this a relatively thin and portable form factor. a lot of it's upgradable too so if you want to expand storage down the road you have that option
Now if you want 17-inch premium gaming laptop than you go with the razor blade pro this laptop is so powerful and so, well designed and most importantly it has a 4K 120HZ display. If you are an animation creator, then this laptop is immensely helpful for you due to its excellent colour accuracy.
Yoga C940
Now talking about other Premium Gaming laptop Yoga C940, I like this because you get much value for the price you have the option of buying in a 14-inch or 15-inch version both come with S Pen. this laptop is rotors 360 degrees it touches it has excellent colour accuracy and because
---
Ultrabook
Surface laptop
Ultrabook is popular categories they're light they're portable, they offer excellent battery life, and people buy them for productivity is the thing you're going to do the most so, the Surface laptop is for you.
This laptop is a light and well-constructed laptop you finally have a USB type-c you can upgrade the SSD. The surface laptop has a good battery life, excellent performance, and also thermals pretty good.
The main thing in this laptop which attract me its 3:2 aspect ratio working with the higher vertical space is a lot more natural than 16:9,
I know 16:9 is useful for watch video, play games but productivity work on ms office or excel or any document. you 're better off doing it on a 3:2 aspect ratio
---
So these were the best laptops 2020, and in 2020 you may go which this laptop. what is your favourite laptop comment below
---
FAQ
Here the frequently said question on google by users, and I hope these questions clear your all enquiries regarding best laptops 2019, best laptops 2020,
Which brand of laptop is best?
All the laptops brand is good at there place, but when you asked me to choose one then I surely goes with Asus company because Asus laptop provides excellent performance at a low price range
What are the best laptops for 2019?
Above list show the best laptops 2019…so read it carefully
Asus FX504GE-4366T
Tuf FX505DT
Asus Zephyrus S
Surface laptop
Acer predator Helios 300
Nitro 5
Is HP better than Dell?
Hp laptops look more attractive than Dell laptops but, when we talk about performance Dell processor is more reliable as compared to Hp laptops.
Is 8gb RAM enough?
If you are mechanical engineering background than 8GB is enough to handle your software like Solidworks, ProE, CATIA etc. and if you CSE student 8GB is enough to handle software like Andriod studio…overall 8GB ram is sufficient for students.